White Fillings
Bonding (White Fillings or Tooth-Colored Fillings)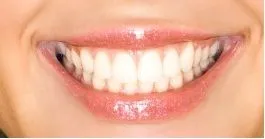 Bonding is a popular method to enhance the aesthetics of your smile. Bonding can be used to correct cracks or gaps in teeth, as a filling after a cavity has been removed, or to cover up stains or discolored teeth.

A composite resin is used on the affected tooth or teeth. It is molded and sculpted over an adhesive gel that is placed on the tooth. After the resin has been applied an, LED light is used to harden the resin, which is then polished to give you a fresh, new smile.
Amalgam (Silver) Fillings: Upon your request or the cavity is located far below gingival margin where the moisture can't be controlled, amalgam (silver) can be done, and yes we provide the dental amalgam fillings to our patients if needed.
Please give us a call for the consultation appointment.